Asia Petroleum Limited
A state of the art energy and infrastructure company ensuring safe and secure transportation of Residual Fuel Oil from Port Qasim to Hub through its oil terminal and pipeline system
Years of continuous operations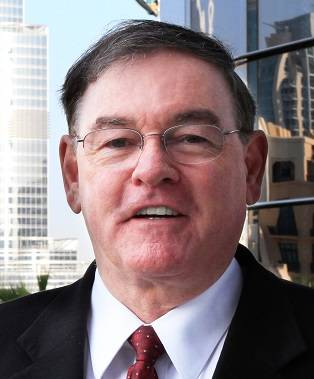 Mr. Peter Leathard - Chairman
President and shareholder of VECO International with its main office in Alaska USA. An original shareholder, founder and director of APL. A degreed engineer with nearly 50 years as a leader in the oil and gas industry. Extensive history in major project management, engineering and construction international business. Starting in the oil industry in a number of roles across the USA and Canada including Process Engineer, Project Investment Analyst and Project Manager.
Transferred to Alaska as a manager in the development and subsequent operation of North Americas largest oil and gas field located in the Alaska Arctic. Engineering Manager for the mega Arctic 6000 mile gas pipeline engineering and feasibility study. Moved careers to be an owner of a distressed small Alaska Oil service company where he led its growth into a worldwide and very profitable major Engineering, Construction and Project management company with operations in 24 countries. Since 2007 concentrates on select businesses such as VECO International and APL. Presently focuses his current business through a Family Partnership with its diverse investments. Has been associated with Pakistan since 1961.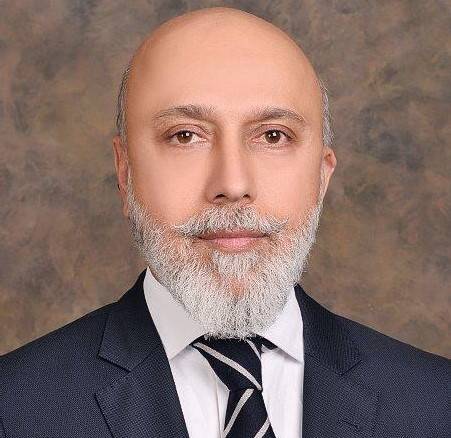 Mir S.K Talpur - Director CEO/ MD
Mir S.K Talpur is highly accomplished professional lawyer with 24+ years of diversified experience comprising of energy sector, civil service, agriculture and politics.
He commenced his career in Civil Service and served as Officer on Special Duty (OSD) Ministry of Sindh Government between 1993-1994.
Mr. Talpur joined Pakistan State Oil Company Limited (PSO) as a Division Manager Retail Fuels (Hyderabad & Karachi) in 1995 and served in various roles in different departments till 1997.
In 1998 Mr. Talpur established his career with Barrister Aziz-ul-Shaikh Law Firm where he started his work as a lawyer. Later, he spent a few years with diverse organizations like Shahadat Law Firm 2001 & Mir & Mir Law Associates 2001-2005.He was also elected for Nazim Mayor of Local Bodies in 2005-2008.
He rejoined PSO in Feb 2009 as a Deputy General Manager and was promoted in 2010 as a General Manager (GM) and in this capacity has served as Company Secretary and in various other departments like Legal, Chemical, Supply, Operations, Corporate Planning & Strategy & New Business Development till February, 2018. He also served PSO as Chairman of CSR, Chairman of Grievances Committee and was also an active member of the highest committees at PSO (ManCom & COED); moreover, he also served as a member of various other committees at PSO.
His overall career comprises experience in various key positions and giving strategic input at senior management level.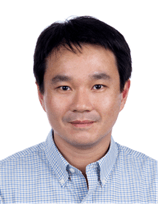 Mr. Malcolm Chang Yee Meng - Director
Malcolm Chang graduated from Brunel University, UK with Bachelor of Science in Economics in 1995. He began his career in Yantai Raffles Shipyard Ltd, Singapore, as a commercial manager and left in 2012 as an Executive Director of CIMC Raffles Pte Ltd (then one of China's largest offshore drilling rig manufacturer).
In 2012, he joined Infraavest Pte Ltd and with his interests and experiences in the food and energy businesses, he guided Infraavest from a single energy infrastructure business to the multi-faceted investment company today.
Malcolm currently holds Directorship in MS Nutrition Pte Ltd, Northsea Foods Pte Ltd, Fauji Infraavest Food Ltd, Asia Petroleum Ltd and FOTCO. He enjoys outdoor activities during his spare time and has particular interests in water sports and photography.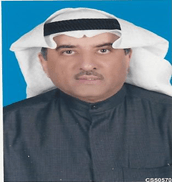 Mr. Emad Y.A.M Alghanim - Director
He is a BA in Business Administration from University of Miami-Coral Gables Florida, USA & he began his career he was associated with following organizations:
Senior Manager International Banking- Gulf Bank of Kuwait – Kuwait
Manager project Finance – Kuwait Petroleum Corporation – Kuwait
Credit Manager Corporate – Bank of Kuwait and the Middle East -Kuwait
Credit Manager Syndications – Burgan Bank – Kuwait
He is currently working as Manager –Treasury Operations with Independent Petroleum Group (IPG).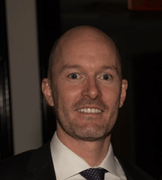 Mr. Scott P. Leathard - Director
Vice President of VECO International. Based in Washington, D.C., with 15 years of policy experience in varied disciples, with an emphasis in transportation policy. Obtained a law degree in 2007 from Columbus School of Law in Washington, D.C., and a Bachelor of Science in Business Administration from University of Nevada in 2000.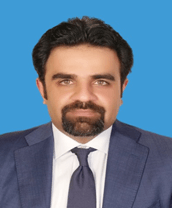 Mr. Munaf A.M Abbas - Director
A Chemical Engineer with more than 18 years of experience in the oil and gas industry.
Munaf started his career with Kuwait Petroleum International (KPI) in Rotterdam in the Kuwait Petroleum R&D Center in Europort, The Netherlands.He has the experience of handling several projects for European affiliates as well as for Kuwait Petroleum Corporation (KPC) / Kuwait National Petroleum Company (KNPC) a subsidiary of Kuwait Petroleum Corporation (KPC) and also as a member of the Concawe STF-3 Group.
This experience was followed by a stint with KPC, Kuwait, in the Quality Control Department. He is also a member of the GCC committee for the standardization of specification committee (GSO-TC7). He moved to Independent Petroleum group (IPG) in late 2008 and is responsible for quality control and terminals in the Marketing Department.
He is also actively involved with the Business Development Department for the development of new projects.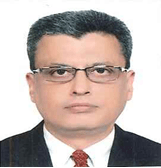 Mr. Aziz A. Hemani - Director
Mr. Aziz Hemani is a Fellow Chartered Accountant and has over 28 years of professional work experience.He obtained four year training in audit & finance from Sidat Hyder & Company – Chartered Accountants (Now: Ernst &Young). He started his professional career with a Chartered Accountant Firm and Aga Khan University Hospital, Karachi.
Mr. Hemani joined Pakistan State Oil Company Limited (PSO) in 1995 and since has served the Company in various capacities in Finance and various Management Committees. His overall career comprises experience in Finance, Accounting, Internal Audit and Supply Chain Management.
He is also a member of the Board of Directors of Pak Grease Manufacturing Co. (Pvt.) Ltd., an associated Company of PSO.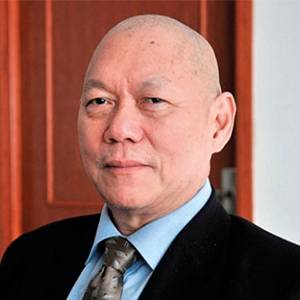 Mr. Brian Chang - Director
Mr. Brian Chang founded CIMC Raffles Offshore (Singapore) Ltd. in 1994 and served as its Chief Executive Officer. Mr. Chang has been in the ship building industry since 1967. He serves as Executive Vice Chairman of CIMC Raffles Offshore (Singapore) Ltd and served as its Deputy Chairman. He has 40 years of experience in the shipbuilding industry, he pioneered the construction of Singapore's first jack-up drilling rig at Keppel FELS Limited (Former Name: Far East Levingston Shipbuilding Limited). His career started with Vosper Thorneycroft in Singapore. Mr. Chang served as an Executive Chairman of Yantai Raffles Shipyard Pte Ltd. until November 2008. He has been an Executive Deputy Chairman of Yantai Raffles Shipyard Limited since November 2008. He served as Deputy Chairman of Bergen Group until April 7, 2015 and its Director since December 13, 2010 until April 7, 2015. He has been a Non-Executive Director at TSC Group Holdings Limited since July 2009. Mr. Chang received a Scholarship for an Honors degree in Electrical Engineering at the City University, London and graduated in 1965.
Mr. Chang is a director of Asia Petroleum Limited, since 1994 and serves the company as Chairman from Aug 19, 1996 to June 30th, 2005.
Today, he serves as the Chairman and CEO of Calm Oceans Pte Ltd, a global offshore oil and gas Singapore-company, which develops proprietary offshore technologies based on its patented and patent-pending designs that are practical, safe and cost-effective. He is also the Chairman of Singapore Oil & Energy Pte Ltd, which focuses on offshore project management.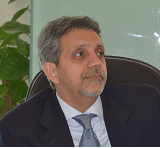 Syed Nadir Shah - Alternate Director
A business developer with twenty five years experience of capital markets, commodity trading, and infrastructure projects with an emphasis on agriculture & logistics management. An effective promoter & entrepreneur with an experienced approach for power and political systems.
CURRENT ACTIVITIES
Makara Capital. (Advisor) – Makara Capital is a private equity firm based in Singapore. The firm primarily provides financial advisory services to high net worth individuals, family offices, and corporations. It invests in companies that have intellectual property internationally. The firm manages separate client focused portfolios for its clients, focusing in real estate assets in Asia and in the Fintech sector.
Fauji Akbar Portia Marine Terminals Ltd. (Director) – The largest dry cargo handling & port storage facility in Pakistan. Facility designed and to handle 4.0m tpa, Handling of all Dry Cargo of Fertiliser & Grain, at Port Qasim 30 year concession period. Largest Private Sector Storage Facility of 150,000 mt. in Pakistan.
TPL Direct Insurance Ltd. (Director) – Introduced concept of direct call centre based auto insurance venture. Industry Leader in shortest time for claim processing & lodging.
Asia Petroleum Limited. (Director) – APL is a joint venture between international investors: Pakistan State Oil (Pakistan), Infraavest Limited (Singapore), VECO International Inc.(Alaska) and Independent Petroleum Group (Kuwait).
Princely Jets (Pvt.) Ltd. (Director) – Investor in the largest private jet venture in Pakistan with an asset base of US$50m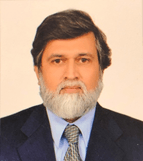 Mr. Hammad Zafar - Director
Hammad Zafar holds a Bachelor of Science (Honours) Degree in Mechanical Engineering from the Huddersfield Polytechnic, UK. Soon after his graduation in 1983, he started his career with Cabot Plastics Ltd. England before joining Pakistan State Oil (PSO) in 1985 as Project Engineer.
He has served the Company as a mechanical engineer and carries rich experience of managing a vast range of infrastructure projects consisting of construction of storage tanks, pipelines, flow metering, steel structures and buildings at bulk oil storage terminals throughout the country.
He has also been involved in the design and development of PSO New Vision Retail Outlets (NVRO) and has led a team of engineers to consistently exceed the annual target of completing 200 NVROs. In recognition of his achievements to implement retail automation project he was assigned as a team co-leader to introduce in the Company a state-of-the-art technology based online product order management system for the dealers of the Retail Outlets to place their orders for the products.
He has served on various Cross Functional Teams and Standardisation & Specifications Committees.
Besides his vast experience in the construction and engineering discipline he has also served in the Company in other departments as lead role in Operations and Retail Outlets Maintenance, Non Fuel Retail Business, New Business Development and Lubricants Manufacturing Facility.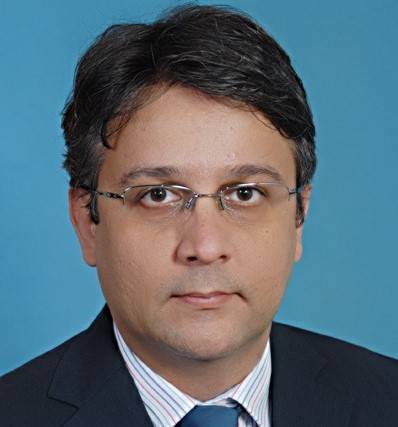 Mr. Asad Raza Faiz - Director
Mr. Asad Raza Faiz is General Manager Supply at Pakistan State Oil. He has served in various roles including Power Projects, Corporate Planning, Supply Chain and Risk Management at Pakistan State Oil since 2002. He started his career with Citibank and then joined Dewan Mushtaq Group where he worked in different Companies of the Group in the sectors of automobile, sugar crushing and polyester fiber. He is an MBA in Finance and Banking and is currently on Board of Pak Grease Company and member of PAPCO Audit Committee.