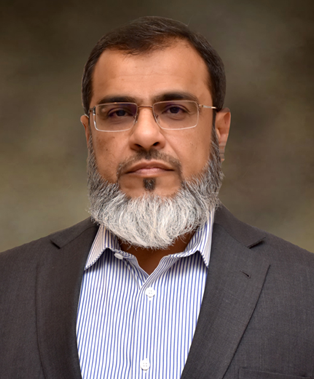 Mr. Babar Hamid Chaudhary – Managing Director (APL)
Mr. Babar Hamid Chaudhary is a Chartered Accountant and MBA who brings with him 33 years of overall experience including 15 years' experience of leading various core functions i.e. Supply, Marketing Planning, Internal Audit, HR, Corporate Planning, Procurement and New Business Development in Pakistan's largest oil marketing company, Pakistan State Oil Limited (PSO).
Additionally he has served PSO on various management committees including Man-Com, HR Committee, Procurement Committee, POL Imports, Supply Chain, and PSO CSR Trust.
Mr. Chaudhary was also on PRL Board and had been the focal person for the country's LNG import project under G to G arrangement and a 300,000bpd green field refinery project with the collaboration of Saudi Aramco, Saudi Arabia.