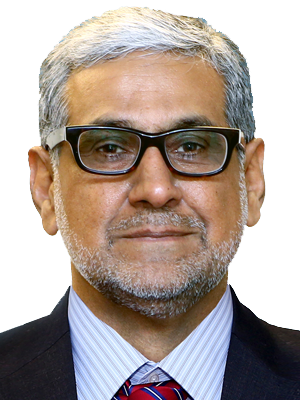 Mr. Abdus Sami – Director
Abdus Sami graduated from Pakistan's top-notch educational institutions—Lahore University of Management Sciences and the University of Engineering & Technology, Lahore.  He has to his credit, over 25 years of experience at the executive management tier in the energy sector comprising field operations and supply chain management at the national and international levels.
His expertise includes policy development, managing and executing global supply chain and logistics operations for large corporations and world aid agencies, government sector liaison, organization restructuring and institutional reform, corporatization and commercialization, contract management, vendor development, business plan development, asset evaluation and divestiture, energy efficiency, re-engineering of utility operations and management of change, and driving key performance levels throughout the procurement value chain spectrum.
Sami enjoys proven and successful leadership in the face of most challenging, demanding and resource-constrained environments wherein he achieved superior results both operationally and financially. He has been placed in key position working with the government and publicly-owned large corporations in Pakistan and Nigeria.
Of late, by virtue of USAID sponsored efforts, he has been pivotal in assessing, designing and helping Pakistan's power utility companies to implement electricity distribution performance improvements at the strategic and operations level.  Sami is currently Member of the Board of Directors (BOD) of Pakistan's two large public sector organizations working under the administrative control of the Ministry of Energy, Government of Pakistan.