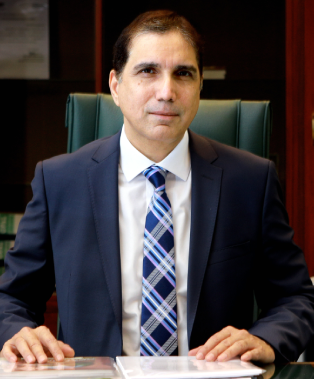 Syed Muhammad Taha – Director
Mr. Taha is the Managing Director & Chief Executive Officer of Pakistan State Oil Company Limited (PSOCL) since February 26, 2020. Having over two decades of experience in the industry, he is known and respected for his transformational skills in the energy sector.
With 19 years of Executive level management experience under his belt, Mr. Taha has been a key member of the change management team with specific reference to K-Electric and PSO.
Working as an Executive Director in Oasis Energy, he headed the Program Management Office of Port Harcourt Electricity Distribution Company, Nigeria, where he led a global team of subject matter experts while successfully spearheading and executing multidisciplinary and multimillion dollar projects.
Earlier, Mr. Taha worked at K-Electric Limited as Chief Operating Officer – Distribution and a vital member of the Senior Leadership Team. While effectively managing revenues of USD 1.9 billion, he successfully improved the productivity & effectiveness of 8000+ employees and served 2.4 million customers in Karachi.
Mr. Taha has also worked for over 9 years at Pakistan State Oil Company Limited (PSO), the country's largest oil marketing company, where he held several senior positions and led various functions.
For around 6 years starting from 1993 to 1999, Mr. Taha worked for Shell Pakistan, Caltex Pakistan (A Chevron Company) and Pakistan Steel Mills at various key positions.
Mr. Taha holds an Engineering degree with an MBA in Finance from the Institute of Business Administration Karachi.